Industrial Machinery production company Makron Estonia celebrates its 20th Anniversary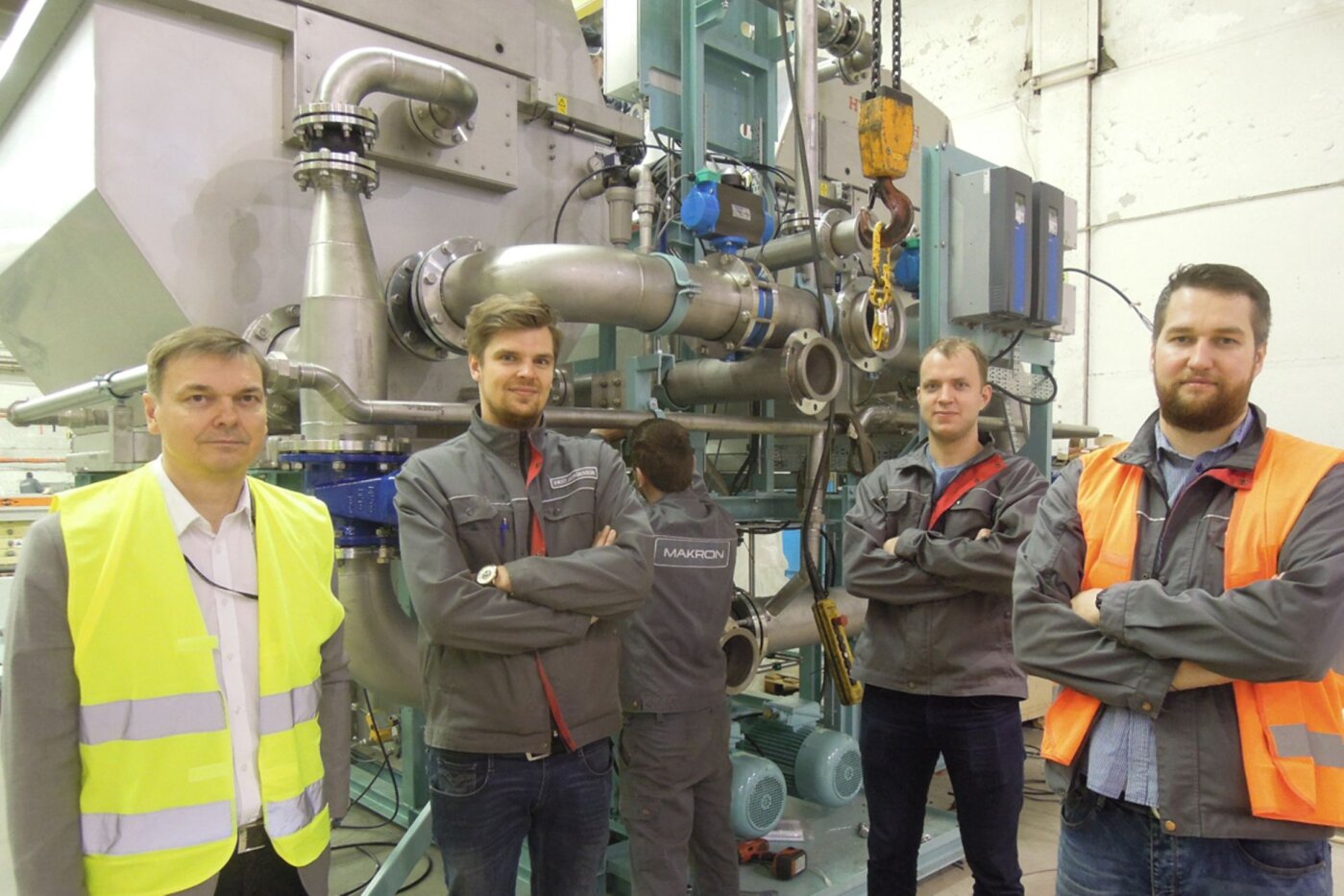 This year Makron Estonia OÜ – mainly operating in machine manufacturing and the metal industry sector – celebrates its 20th operational year. According to Raul Uhs, Accounts and Projects Director at the factory near Tallinn in Kalesi, the secret to the company's long life is the capability of employees to act as team and the ability to complete even the most difficult challenges.
Makron Estonia is 100% a subsidiary of Finland's Makron Oy and manufactures industrial production equipment and production lines as well as provides their automation for large international production equipment providers and suppliers. Makron's products are found in the Wood, Pulp@Paper and Furniture industries. Makron's products are also found in the production lines of the Building, Marine and Renewable Energy sectors. Makron Estonia became a part of the Finnish Makron group in the year 2007.
"Our equipment is found in very different countries where corresponding plants are built. Today, practically 100% of our production is exported. In addition to fulfilling concrete orders for equipment and production lines, we offer a broad spectre of independent services related to machine manufacturing. The additional services have helped to balance production capacity and withstand tougher times," explains Uhs, sighting plasma cutting, physical processing as well as jig production and surface treatment as examples.
Makron collaborates closely with the parent company from where, according to clients' needs, machining of very large metal constructions as well as welding of extra thick materials can be ordered. "The cooperation with the parent company allows us to offer clients solutions which might not be available elsewhere. Our profiles are quite different, yet the synergy between us offers both of the companies' clients additional advantages."
Makron Oy portfolio includes own products as well: Makron Oy has developed the MAKRON LOGMATIC series for wood construction production lines enabling the production of round and rectangular logs for log homes and also equipment for modular home production.
Good results are ensured through growth and employee competence
In the year 2017, Makron Estonia's turnover was 6.5 million euros which is more than double compared to the previous year. Production capacity grew equally and despite the rapid growth, production efficiencies and the company's profitability were both significantly increased.
"Obviously, it's our team that is behind the development and the efficiency. I consider the team spirit that has developed over time among employees to be very important. Equally important is the team's  desire to deliver the client projects on time, even though project based equipment production requires resolving difficult problems and challenges," explains the Production Manager Margus Kuuskmann, adding that both long-term and new clients praise the company for the given reason. The entire Makron group slogan "Promise to Complete" arises from the given principle.
Margus Kuuskmann also emphasises the varied employee skills and long-term experience in project based industrial machine manufacturing production. "Our 6 000 m2 production area has the capacity to provide the full service range from development to prototyping and design to machinery manufacturing, electrification and automation, providing a so called turnkey solution or offering full service. Given today's tough competition, providing full service is essential to our direct clients and of course on the end client level."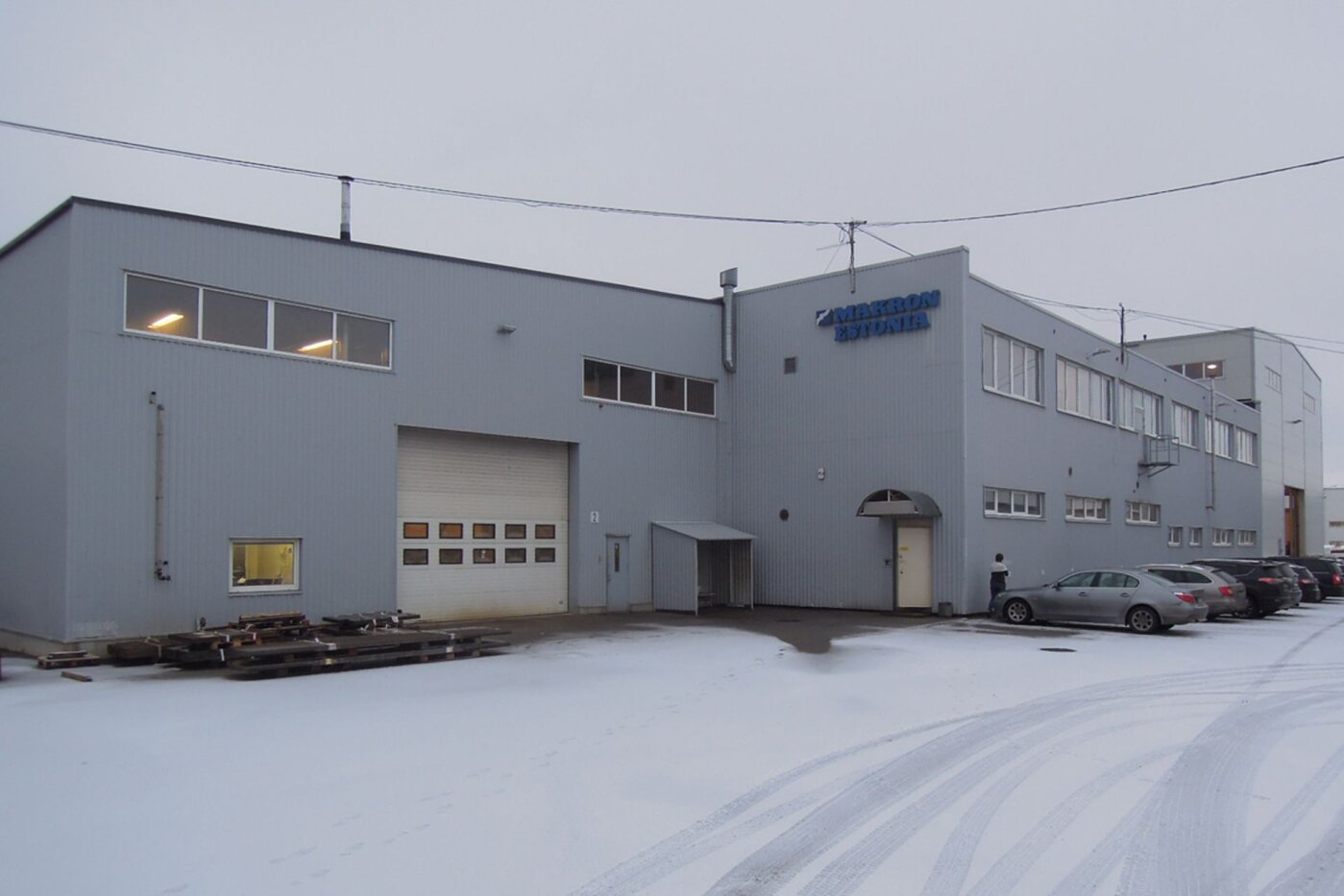 Makron Estonia employs about 50 people – beside the long-term experienced employees there are also young professionals of the field. The company's manager says that employees are rewarded with varied, interesting, high additional value work which is exciting and motivational for professionals. Equally important to employees are training courses and sports activities. Competitive salaries often place Makron Estonia in the sector's high paying companies listings.
The company's production is performed according to International certified management system standards: the group conforms to the standards ISO 9001:2015 for quality management, ISO 3834-2:2005 for welding and has the ISO 14001:2015 environmental certificate.
From the year 2018, Makron Estonia's team expects stable growth and continually improved efficiencies.